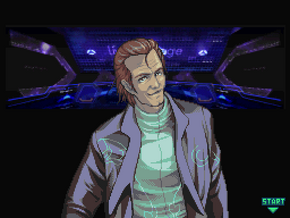 Dedon Galkin

Database Summary

Balik's right-hand man and second in command of Balik's division of the Novgorod Pirates.

Age

52

Gender

♂

Recruitment

Chapter 2 - choose the indirect route when attacking the pirate base. He joins you in Chapter 4 after you speak to him 3x at Volos Defence Psot.

Skills

None
Galkin is not just a high ranking member of the Novogrod Pirates; he's actually a well-known Elgavan Spymaster. For whatever reason, Balik isn't able to identify him... it's a big Universe, I suppose. He come's to Yuri's aid on several occasions, and seems to be rather detached from the internal and external political struggles of Elgava. He's a very cool fellow.